ABOUT US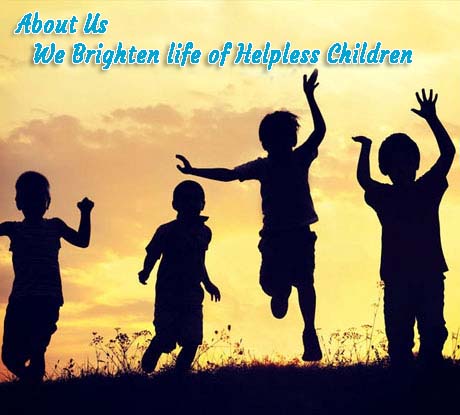 BALGRAN was established in 1975 at Channi Rama behind Railway Station, Jammu, since then it has expanded its services for children in need at a rapid pace. First dormitory was inaugurated by Jenab Sheikh Mohammad Abdullah, Chief Minister of J&K state on 24th April,1978. BALGRAN is a Recipient of NATIONAL AWARD for child welfare 1999. At present there are 123 inmates including 33 girls as on 1st June 2018. Out of these 9 children are militancy affected. One girl inmate is earthquake affected, one boy is flood affected.
Area of land occupied by BAGLRAN is 4.5 acres (36 Kanals). The Jammu and Kashmir Government has appreciated the work of BALGRAN and has recommended it to other organizations in our state to follow this pattern.
After 43 years of establishment many allied projects such as Children Health Centre with additional facility of Dental Care. Balgran Charitable Trust, Bal Bharti Public School with Smart Classes for 8th , 9th & 10th ,Vocational and Computer centres have been established successfully.
Balgran has seven dormitories under the supervision of warden, Asstt. Warden and helpers. Each dormitory can accommodate 10 Boys. Boys mess caters for their Breakfast, meals and evening Tea and Snacks.
Girls reside in Cottage No. II & new dormitory constructed by J&K Bank on 1st floor of Common Hall under the supervision of a Mother and helper. Small boys & girls live in cottage no. I under the care of a senior Mother and helpers. A separate mess provides them breakfast, meals and evening tea & snacks.
Our organisation has always responded to the call of needy children arising out of emergency, whether natural or man-made.

ADMISSION NORMS FOR DESTITUTE, ORPHAN, MILTANCY AND NATURAL CALAMITIES AFFECTED CHILDREN.

Age: 5 to 9 years, maximum age relaxable by one year.

Family Income: Rs. 5000 per month (maximum) or AAY Card Holder.

Education: A school going child.

All subject to verification by the Revenue/ School Authorities/Members of the Governing Body.
Founder Members

Late Shri D.D. Thakur, Ex. Governor (Assam) and Ex. Deputy Chief Minister of J&K State-President.

Late Col. Hira Nand Dubey (Retired), Vr.C- Secretary.

Late Sh. R.L. Vig, Divisional Forest Officer (Retired). Secretary for 15 years.
| | |
| --- | --- |
| Patron-in Chief (Life term) | Sh. H.B. Khajuria |
| Patron | Er. A.K. Arora |
| Patron | Dr. K.L. Gupta |
| Patron | Smt. Santosh Mangotra |
| Patron | Sh. S.N. Sharma |
| Patron | Sh. P.V. Rawal |