ABOUT US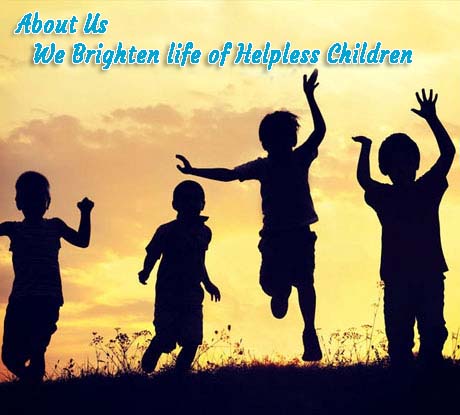 BALGRAN was established in 1975 at Channi Rama behind Railway Station, Jammu. Since then it has expanded its services for children in need at a rapid pace. First dormitory was inaugurated by Jenab Sheikh Mohammad Abdullah, Chief Minister of J&K state on 24th April,1978. BALGRAN is a Recipient of NATIONAL AWARD for child welfare 1999. At present there are 120 inmates including 37 girls as on 1st June 2020. Due to the prevailing conditions of Covid-19 pandemic, fresh admission of deserving children to BALGRAN could not be made, despite availability of new accommodation for twenty five more boys and girls.

Area of land occupied by BAGLRAN is 4.5 acres (36 Kanals). The Jammu and Kashmir Government has appreciated the work of BALGRAN and has recommended it to other organizations in our state to follow this pattern.

After 45 years of establishment, many allied projects such as Children Health Centre with additional facility of Dental Care. Balgran Charitable Trust, Bal Bharti Public School with Smart Classes, Vocational and Computer centres have been established successfully.
In total BALGRAN has 13 dormitories and are divided into three sections:
1. Boys section(8 dormitories)
2. Girls section(2 dormitories & one under construction)
3. Young children section(3 Dormitories)


These are under the supervision of Warden, Mother, Assistant Warden and Helpers. Each dormitory can accommodate ten inmates. Manager, BALGRAN is the overall Incharge of the Home and is responsible for discipline, education, health, catering and all other activities of the home.

The Home has two messes one each for Boys and Girls & Young children. The inmates are provided balanced diet in the form of Breakfast, Lunch, Evening tea and snacks, and dinner under the guidance of experienced Dietitian/ Nutritionist. The food is cooked by experienced cooks and served through self service. Each mess is equipped with Bain- Marie (Food Warmer) to serve hot and palatable food to inmates.
Our organisation has always responded to the call of needy children arising out of emergency, whether natural or man-made.
ADMISSION NORMS FOR DESTITUTE, ORPHAN, MILTANCY AND NATURAL CALAMITIES AFFECTED CHILDREN.

Age: 5 to 10 years

Family Income: Rs. 5000 per month (maximum) or AAY Card Holder.

Education: A school going child.

All subject to verification by the Revenue/ School Authorities/Member of our Governing Body.
AT GLANCE

Year of Establishment : 1975.

Founder Member : Mrs. Mekhla Jha (Ex.- First Lady J&K) Late Shri D.D. Thakur (Ex. - Deputy C.M. J&K & Ex. Governor Assam) .

Late Esteemed Office Bearers :Lt. Col. (Retd.) Hira Nand Dubey Vr. C., Sh. R.C Gupta C.A, Sh. K.L Dubey, DIG (Retd.) & Sh. O.P Modi (Industrialist) & Sh.Som Nath Sharma, Forest Range officer (Retd)

Patrons : Er. A.K. Arora ,Dr. K.L. Gupta, Smt. Santosh Magotra, Er. H.B Khajuria, Sh. P.V.Rawal, Er. Jagmohan Gupta

Present Strength : At present there are 100 life members and around 30 annual members.